The original YES Bar Flavor! Full of buttery Macadamias, tart cherries, and German chocolate.
A savory and sophisticated flavor. Toasted Sesame, hand harvested sea salt, Japanese Nori, and a hint of honey.
Our grown up flavor. A fiesta of organic coffee, German chocolate, and nuts with a warm Cayenne finish.
Real bits of tangy California Strawberries blended with creamy coconut flakes and nuts for a supremely fresh flavor.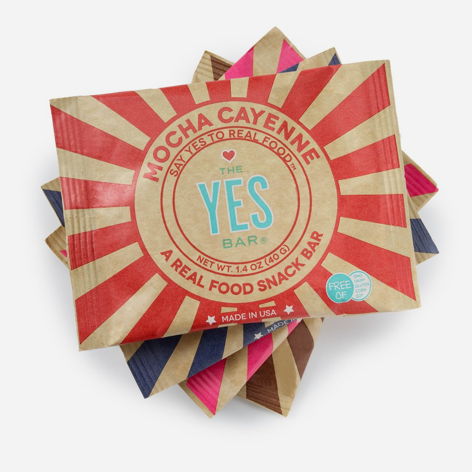 Try every YES Bar Flavor and find your favorite!
Our Four Bar Sampler Pack Includes:
- 1 Macadamia Chocolate Bar
- 1 Black Sesame Sea Salt Bar
- 1 Strawberry Coconut Bar
I eat three every day to help keep me stroooong!